Yves Zlotowski
Director of the Zlotowski Gallery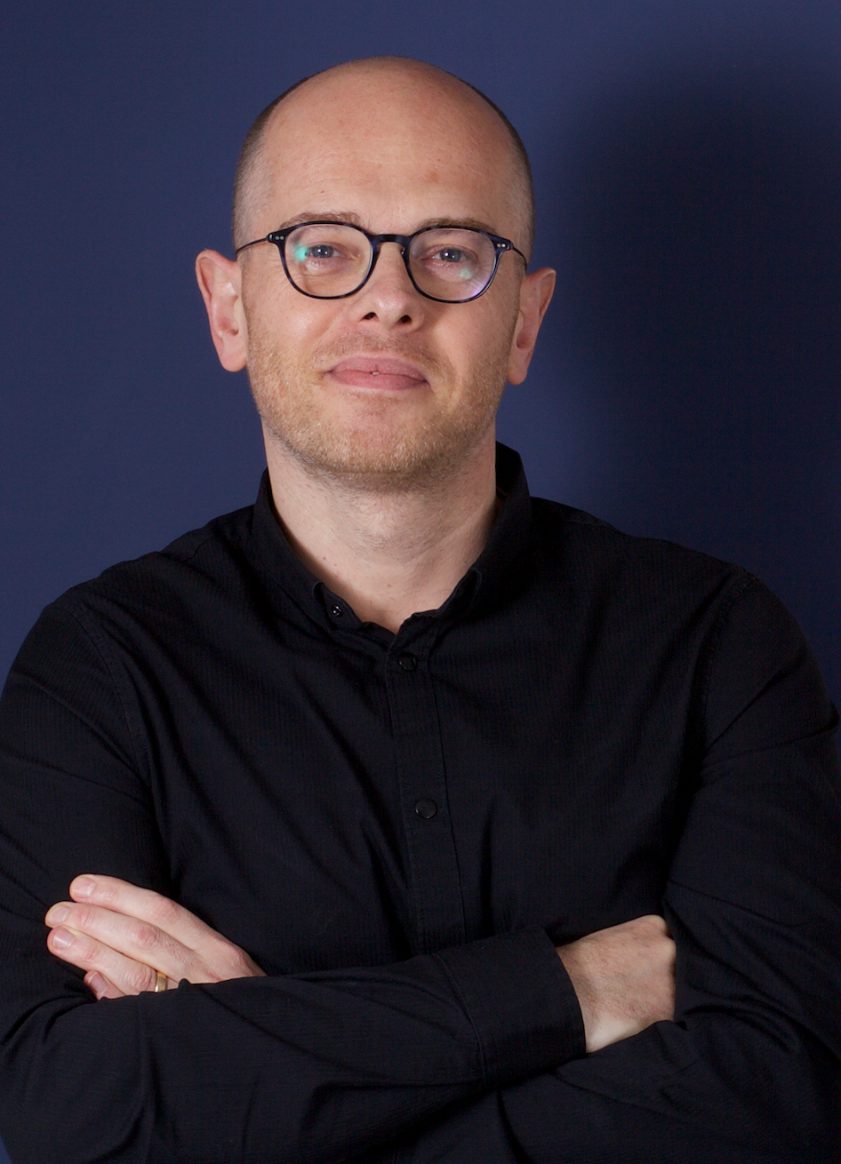 Yves Zlotowski has been director of the Zlotowski Gallery since 2015 where he joined his father Michel who created the Gallery in 1998. The Zlotowski Gallery, specialized in the avant-gardes of the 20th century, frequently exhibits major players in modern art. Alongside these great "Moderns", the Gallery regularly offers the rediscovery of little-known artists. Before becoming a gallery owner, Yves was an economist, specializing in emerging countries. He did his doctoral thesis on the Russian economy and was chief economist of Coface for nearly 15 years.
I will begin this tour with the Galerie Kaleïdoscope, recently installed at 19 rue Mazarine in the 6th arrondissement, where Marie Deniau shares her passion for post-war figurative painting, showing artists who are sometimes forgotten, often politically engaged and who have turned away from the abstraction (lyrical or geometric) that triumphed at the time. For the Paris Gallery Weekend, she presents an exhibition dedicated to one of her favorite artists, Antonio Recalcati, who died in December 2022. Manifestations of love for painting in which the body is often present, Recalcati's works amaze by their back and forth between refusal (brilliant "useless landscape" crossed out by a cross from 1963) and visceral embrace, with his visionary prints (made in the early 1960s) for which he literally lies down in the paint.
I will then go to the Galerie Bernard Bouche (123 rue Vieille du Temple) in the Marais to see again the sculptures of Rui Chafes that I had discovered at the Serralves Foundation in Porto last winter. This extraordinary Portuguese sculptor is an adept of iron, mostly painted black. He plays with this material that one does not always recognize at first sight. His forms sometimes have a strange organic lightness that evokes cocoons, masks, weapons or insects. But his sculptures are also intimidating, they redraw around them an unsettling place; one always has the impression that they appropriate the space. I look forward to seeing his work again in the space of Bernard Bouche, who had already made me love the sculptures of Etienne Martin or Susana Solano.
Not far away, still in the Marais, I don't want to miss the group exhibition of the Galerie Alain Margaron (5 rue du Perche), which I discovered thanks to collectors who spoke to me about it with passion. Away from the fairs, Alain Margaron always proposes the works and artists he likes, with high standards. For the Paris Gallery Weekend, he has gathered his favorite artists around the color blue, an exhibition conceived as a joyful stroll, with no real theoretical pretensions. The Gallery exhibits artists who are fond of this color, such as Jean Hélion with a superb Blue Garden, a painting from 1966, and others for whom it has a particular meaning, such as Bernard Réquichot, with a beautiful oil on paper from 1960, the Prolific Sky.
Then I will finish my journey at the Christophe Gaillard Gallery, at 5 rue Chapon, which I visit regularly and which proposes a first exhibition dedicated to Georges Noël, an artist that we have shown ourselves several times in fairs and at the Gallery. Informal art, to which Noël is often linked, is not necessarily what attracts me, leaning rather towards concrete art and geometric abstraction. But I really like Noël's works, which seem chaotic at first glance, where you can immediately feel that the artist is looking for order, with this very particular work on the material. Noël has also developed a medium that he will remain faithful to throughout his work: a mixture of sand, pure pigments and glue that allows him to develop his exploration of ancestral signs. I am looking forward to Christophe Gaillard's exhibition at his gallery, which, it is said, leaves room for the American period, less shown and to be discovered.