Simon Porte Jacquemus
Artistic Director and Founder of JACQUEMUS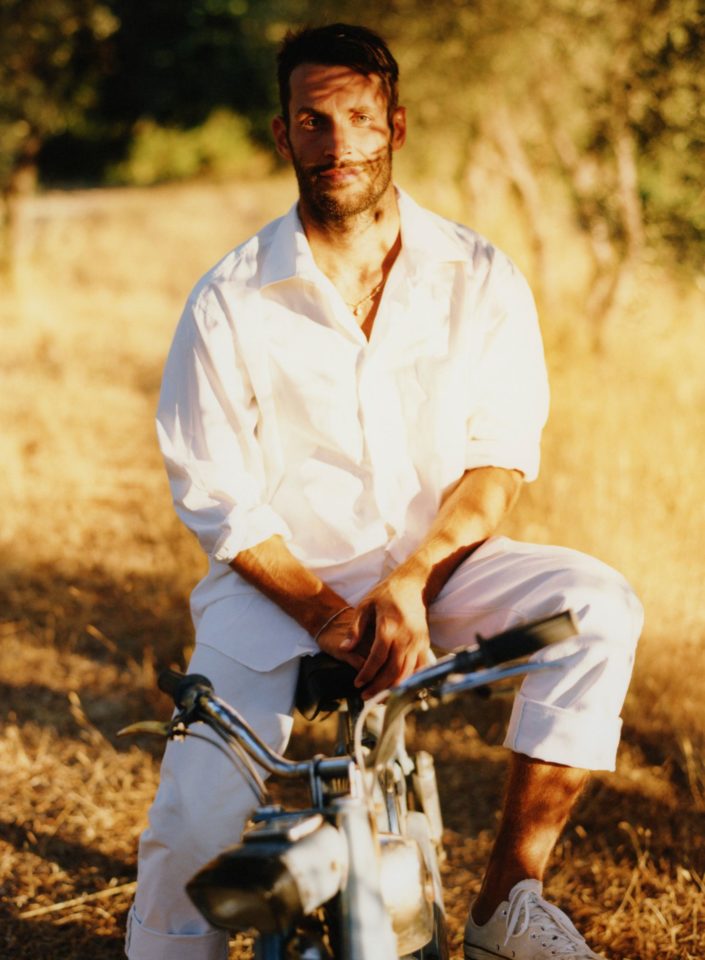 My name is Simon Porte Jacquemus. I like blue and white, stripes, sun, fruits, life, poetry, Marseille and the 80s
The art galleries are open: it's Paris Gallery Weekend.
It's a great occasion to walk around the streets of Paris. There are four or five galleries where I intend to stop. Half a dozen artists to see. First, just a few steps from my office, Mildred Thomson's colorings at the Galerie Lelong. A word about this gallery that I particularly value. It is Miro's original gallery, one of my permanent favorites. It is also the gallery of David Hockney, of whom I am a huge fan. A gallery that often takes risks on the work of young artists.
Mildred Thomson
This is all about American abstract art. I see an explosion of colors, full of energy. Very intense. Why has she been forgotten for so long?
From Rue de Téhéran I walk down to Avenue Matignon to Galerie Lelong's other venue dedicated to a 27-year-old artist, Christine Safa.
Christine Safa
It is her shades of ochre and blue that immediately spoke to me. Very Mediterranean tones. The colors from my South of France, but a little blended. There are shapes as of memories, hardly sketched. The fuzzy sensations that remain after a vacation that has passed too quickly. Her imagery speaks to my imagination.
Dali
Dali loved his southern countries, the landscapes of his Catalan lands. He used to paint them as background for his surrealist art works. At Galerie Mayoral, I am delighted to have the chance to look at them again. « Vue du Cap de Creus » is a colorful firework. Dali, a perfect technique serving a limitless creativity which expands mine.
Salvo
While still on Avenue Matignon, I walk down to Galerie Perrotin. Discovering the Italian lights of Salvo. A falsely naive colorist. The drawing is evidently simple, but very well structured. The palette is vivid, subtle and inspiring. To ease the immersive experience, the Gallery's walls have been repainted in solar or nocturnal colors. The cheerful little paintings take me on a journey under the umbrella pines or to the villages of the Engadine.