Nathalie Berghege
Galerie Lelong & Co.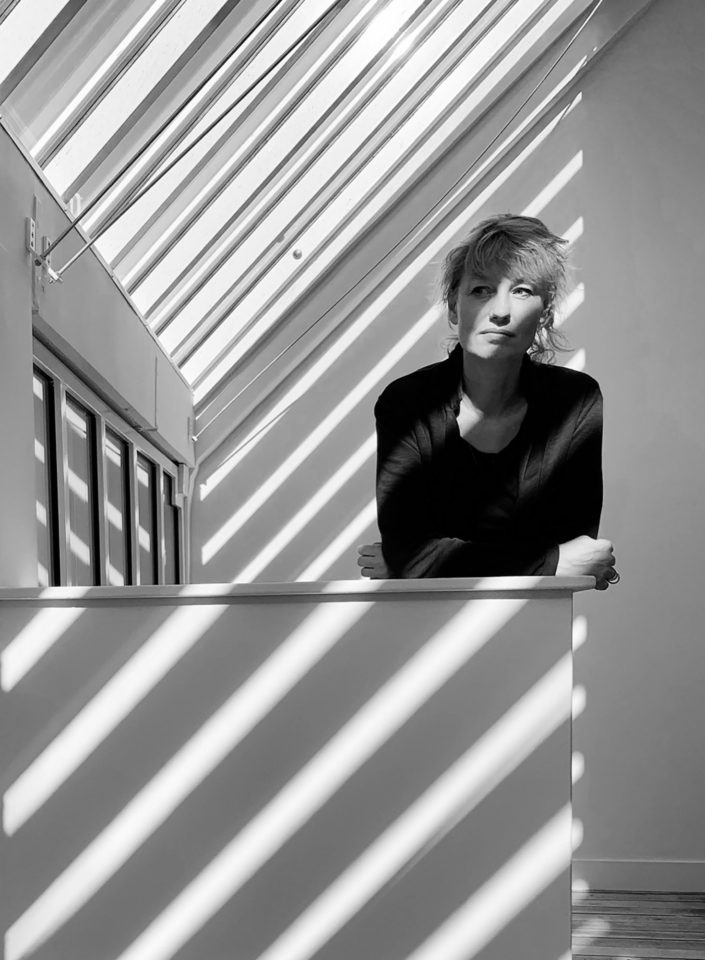 Graduate of the École du Louvre and a national, English and German-speaking lecturer, Nathalie Berghege worked in France and abroad before joining the Galerie Lelong & Co. in Paris in 2000, on rue de Téhéran. In 2018, the gallery opened a second space at 38 avenue Matignon.
Paolo Ventura, Le Passe-Muraille, Gallery XII
Born in 1968 in Milan, Paolo Ventura is the son of an illustrator and his childhood was lulled by the stories and sketches of his father. Is it atavism that speaks? The Italian photographer is inspired by Marcel Aymé's short story "Le Passe-Muraille" at Galerie XII. A story that begins as follows: "Many years ago, a man named Louis lived in Paris. He lived in a small furnished room. Louis liked to stroll around his city, night and day. One afternoon, a man tried to kill him and to escape, he went through a wall… A dreamlike stroll through the city, his fictional sketches mix paintings and real-life shots, inventing a style that is somewhere between Prévert's collages and Balthus's paintings. It is a nocturnal and burlesque Paris of the 1940s, with the sound of rain falling on the zinc roofs, where you could almost hear Audiard's dialogues in Jean Boyer's film Garou-Garou. This is Paris!
Charles Le Hyaric, Ouvrir les yeux sous l'eau, Galerie Papillon
Soon it will be summer and we will be diving into the deep blue sea. Which seems to Charles Le Hyaric, at the Galerie Papillon, a wide inspiration. The exhibition, he says, is the receptacle of a simple act: go towards the sea, swim, then repeat the action daily, feel the weightlessness, open your eyes under water. Getting lost in the atmosphere of azure, ultramarine, turquoise blues; seeing the sky upside down, picking up stones, distinguishing organic forms, creatures and going into the spaces of mental matter. Fragments of landscapes and sensations, the return of the miraculous fishing of the young artist, born in 1987 and from Marseilles by adoption, seems as much alchemy as poetry.
Lou Ros, Abris, Romero Paprocki
Large paintings of dreamlike and evanescent landscapes, ceramic birds, drawings and even a rubber carpet, it takes all of this to make an installation. In any case, with Lou Ros, a painter born in 1984, who is exhibiting with the duo Romero Paprocki, his immersive installation, called "Abri", brings together landscapes, birds and nests made of branches and plastic, inspired by the niches made by birds during their nuptial parades. The work reminds us of man's interaction with nature and alerts us to the destruction of this fragile ecosystem.
Juliette Minchin, Bouquet, Galerie Anne-Sarah Bénichou
There are still a few days left to see the work of the young French artist Juliette Minchin at Anne-Sarah Bénichou's gallery. Born in 1992, she graduated from the École Nationale Supérieure des Arts Décoratifs (scenography) and the Beaux-Arts de Paris. She is showing "Bouquet", an exhibition that evokes the art of a gleaner of forms and brings together a series of ceramics and drawings. Her sculptures, made of porcelain, silky and white as milk, evoke some hanging sheets or shrouds; or, composed of wax and brass, they say the flame, the transitory… Juliette Minchin makes the link, like many young artists of today's contemporary scene, between the art profession and pure creation.
Frédérique Lucien, Jardin d'hiver, Galerie Jean Fournier
This is the tenth exhibition of the French artist Frédérique Lucien at the Galerie Fournier. This time, she has composed her "Winter Garden" with new works on subjects that are dear to her: the human body, plants and the spirit of nature. Working in series, Frédérique Lucien simultaneously carries out several thematic ensembles: the human body with drawing, sculpture and ceramics, and plants, mainly with drawing and cut-out paper. The body is treated by sculptures in tinted porcelain; the plant world is approached through a series of works in cut material as many variations: paper but also copper, aluminium or brass. In Bouquet de printemps, the mouth becomes a leaf, the hand becomes a flower and the arm curves like a stem.