Martha Kirszenbaum
Exhibition curator and art critic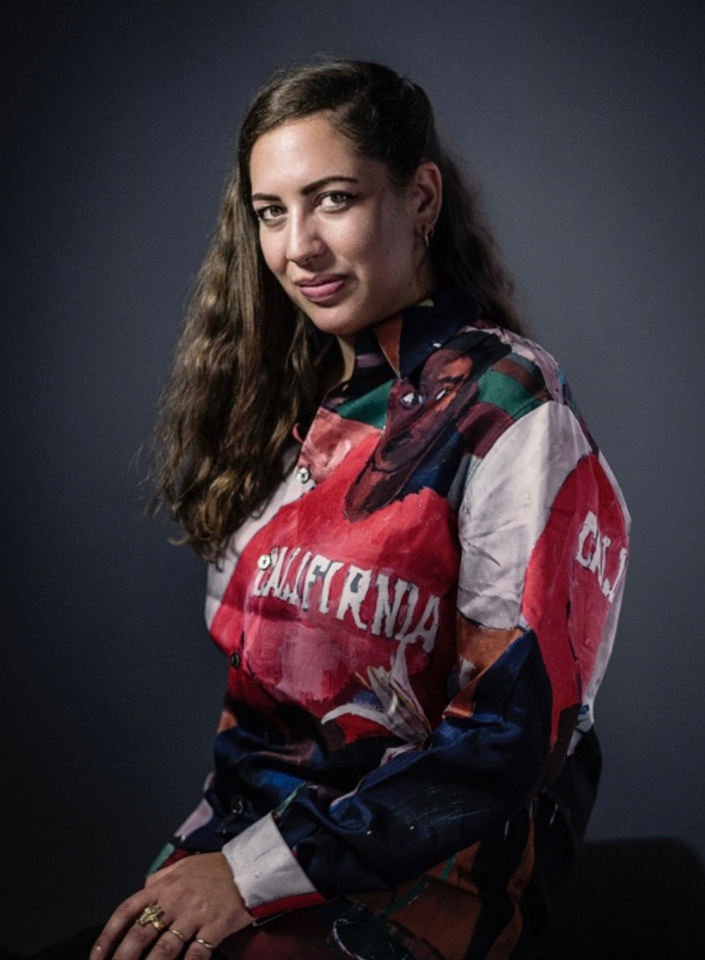 Martha Kirszenbaum is a curator and art critic. She holds degrees in political history and cultural studies from Sciences Po Paris and Columbia University in New York. She founded and directed Fahrenheit, a contemporary art center and residency program in Los Angeles, and curated the French Pavilion at the 2019 Venice Biennale, selected by Laure Prouvost. She has organized exhibitions, screenings, performances and talks in international institutions, contributes regularly to numerous journals and publications and has taught curatorial practices in Europe and the United States.
This new edition of the Paris Gallery Weekend evokes a plural and protean journey, in the image of the Parisian art scene, which would unfold between the nerve center of the city – the Marais, its western and chic neighborhoods – the Place Vendôme, and its close northeastern and popular suburb – Romainville. This wandering also reflects a multidisciplinary exhibition proposal that brings together photographic works from the 1970s, drawings of an erotic nature, American minimalist sculptures and paintings, and installations related to surrealism and subcultures.
Praz Delavallade – Soufiane Ababri (Marais)
I'll begin my artistic wanderings with Moroccan-born, Paris-based artist Soufiane Ababri's new exhibition of drawings, inspired by the writings of Turkish poet Nâzım Hikmet and titled Si Nous Ne Nous Brûlons Pas, Comment Éclairer la Nuit? With his particular sense of humor, predilection for melancholy, affection for eroticism, and dedication to political struggle, Soufiane Ababri addresses our intimate dreams and fears, utopias and personal commitments, and challenges our ability to stay out of institutionalized ways.
Polka Gallery – Joel Meyerowitz (Marais)
My passion for American photography from the 1970s naturally led me to visit the Polka gallery, located a few minutes walk away, to discover the exhibition of American photographer Joel Meyerowitz. Celebrated for having democratized color street photography, like Stephen Shore or William Eggleston, Meyerowitz crisscrossed New York from the mid-1960s, his Leica 35mm around his neck to immortalize the inhabitants, the atmosphere and daily scenes, and also taking more abstract and geometric architectural shots.
Ceysson & Bénétière – Frank Stella (Marais)
A little further down in the Marais, another post-war American figure and icon of minimal art, Frank Stella, will exhibit a new painting and sculpture, made between 2016 and 2020. It is rare to see new work by Stella, who began his career in the late 1950s, when his minimalist "Black Paintings" heralded a new era in art history. He went on to develop new approaches to form, color, narrative and abstraction through his series of innovative paintings, works on paper, sculptures and architectural installations.
Esther Schipper – Nathan Carter (Place Vendôme)
We will then walk along the Tuileries to Place Vendôme where the Berlin-based gallery Esther Schipper, which recently opened a space in Paris, is presenting an exhibition of paintings, sculptures and photographs by the artist Nathan Carter. Incorporating narrative elements, the artist's references include the visual language of surrealist erotic illustration, celestial cartography, subversive music, marginal subcultures and the history of abstraction. The artist's language has a highly charged emotional content and symbolic associations that refer to the driving force of their contemporary work: self-invention.
Air de Paris – Trisha Donnelly (Romainville)
Finally, we will head to Romainville to discover Trisha Donnelly's new exhibition, presented at the Air de Paris gallery. Donnelly is an artist whose practice takes many forms, from photography to drawing, from video to sculpture or performance. She intentionally complicates the way we typically understand and classify a work of art, not to confuse, but to fundamentally change and enhance the way we experience it. Again, it is rare to see her work in France, so I am looking forward to discovering it on this occasion.