Chris Dercon
Exhibition curator and museum director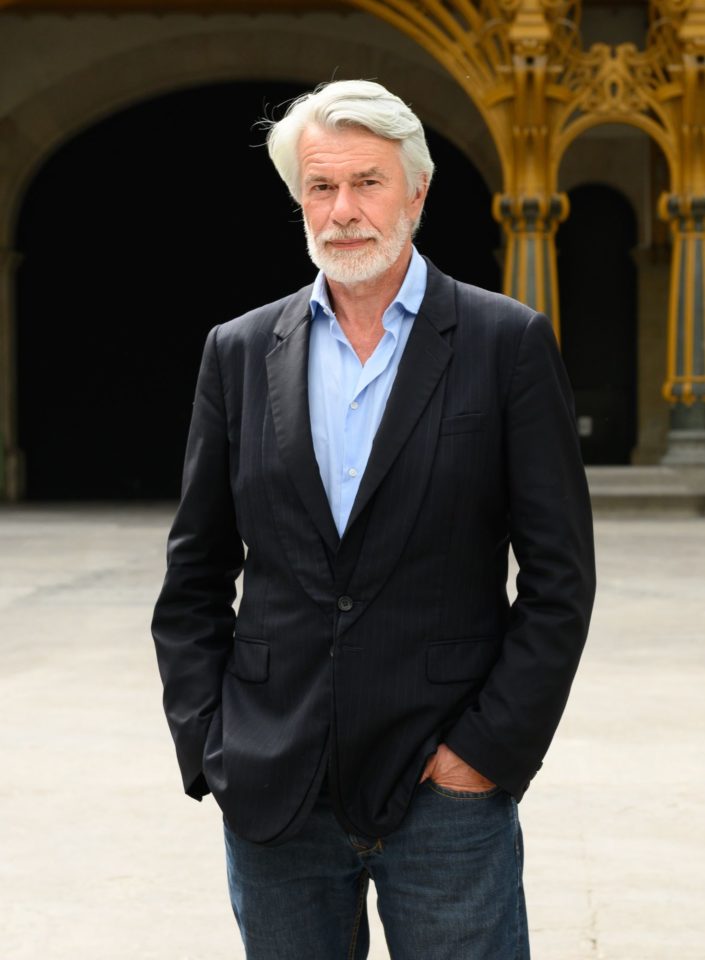 Chris Dercon is a Belgian-born art historian, curator and museum director. Chris Dercon is currently a member of the board of MACBA in Barcelona, WIELS Centre d'Art Contemporain in Brussels, Fondation d'Entreprise des Galeries Lafayette in Paris, Stiftung Kunstsammlung Nordrhein-Westfalen in Düsseldorf, and the Commissions for Visual Arts and Museums of the Ministry of Culture of the Kingdom of Saudi Arabia.
To pick a few galleries is no easy task. There are so many – and so many excellent ones- here in Paris. To choose only just a few shows in the gallery calendars of our city is an even more difficult task, there have been many truly important gallery shows in our city, both past and present. This is what we can hear in London, New York, and other art-market oriented cities- We hear the same in other cities too, such as Berlin, where they envy Paris even more! The growing importance of Paris Internationale, Art Paris, and the recent arrival of Paris+, all of these are proof of the Parisian international dynamic.
In this context, I want to pay homage to Galerie Suzanne Tarasiève. Following the passing away of Suzanne just a few months ago, the gallery's team has been doing a wonderful job establishing her legacy. There, I cannot wait to see how the collective, Recyled Group, whose members are of Russian origin but are now based in Paris, interrogate our common futures.
At Galerie Nathalie Obadia, you'll be able to admire the prints of the pioneering Malian photographer Seydou Keita, it was in 2016 that thousands were able to discover her work at the Grand Palais, and we are now thrilled to be able to look at it once more 7 years later.
I love the curatorial experiments at Galerie Joycelin Wolff – and so I would not dare to miss their show ´Grisaille Vertigo'. It is a bit of a shame that Gerhard Richter, who once said to me that he would be only able to depict Christ through the color grey, is missing from this important group show, but I'm sure the excellent storyteller Jocelynn will have a thorough explanation for that, so go on, see and ask.
The Galerie Arnaud Lefebvre is paying homage to a collector who was equal parts visionary, stubborn, and generous Daniel Cordier: On view there from his collection are the broderies by the Cuban artist Hessie who died in 2017.
Along with these, as I am have been most interested in all art and artists that I do not know yet! A few years ago, many were still shrugging at textile art. Thankfully, such neglect has changed, and textile art is now gaining the hearts and minds of critics, curators and collectors that you might not describe as open-minded.
I can't wait to see the works of other strong women as well -which I assemble in a section of my private library – such as Dora Garcia at Galerie Michel Rein and Sherrie Levine at David Zwirner. I previously met Dora Garcia in Brussels in the circles of my then mentor, the late Belgian Pioneering collector Herman Daled, and with Sherrie I got acquainted while I was living and working in New York in the eighties thanks to her great admirer, artist Christopher Williams. Levine and Williams, on top of being very complex artists, also happen to be an incredibly humorous bunch!
Indeed, good art should make one smile as well. I cannot stand martyrs in my milieu; this applies to both artists and art sellers. The martyrs feel overbearingly important and yet are often unconvincing.
Humor is very important, even the very grumpy, and extremely difficult dealer Konrad Fischer had an irresistible one. Old friends and good advisors: my best advisors are difficult collectors and equally difficult artists. The same goes for galleries and their founders-owners. Thankfully, they do have humour! Some of them are mentioned here above- just like Suzanne, thank you Suzanne Tarasieve, still and always.