Antonia Scintilla
Director of the Pernod Ricard corporate foundation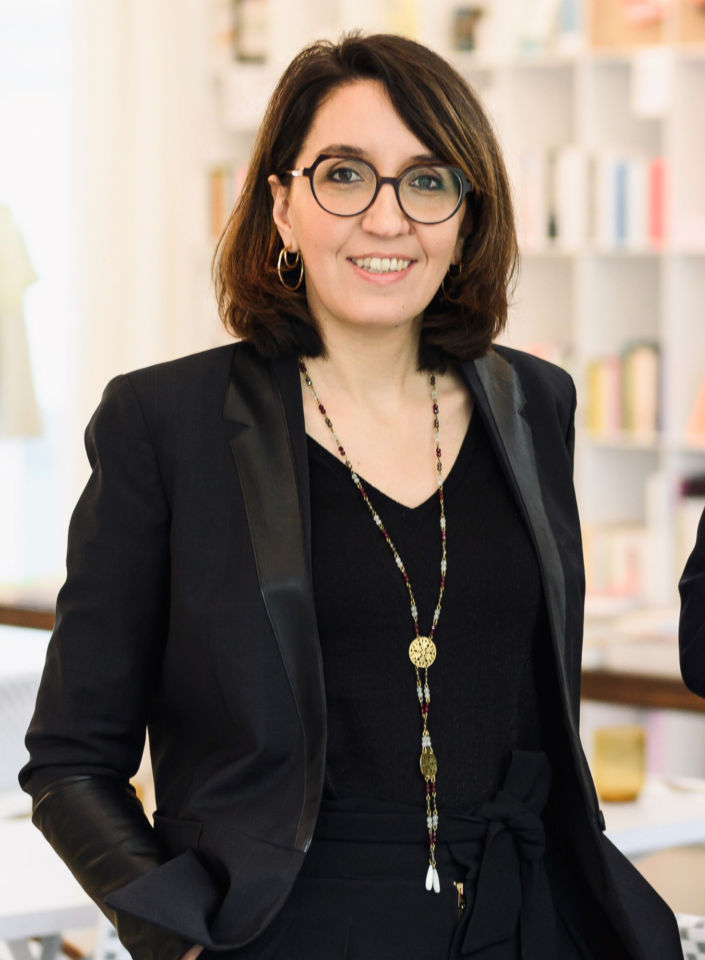 Graduate of a Masters in International Communication, Antonia Scintilla also holds a Specialized Masters in Management of Cultural Assets and Activities from ESCP Europe. With nearly 15 years of experience in the cultural sponsorship sector, she has expertise in cultural management, as well as in corporate communication. Since January 2023, she has been Director of the Pernod Ricard Corporate Foundation.
Every year since its creation in 2014, the Paris Gallery Weekend gives a unique opportunity to stroll through the city to discover, or find, works and artists of choice.
Antonia Scintilla, who heads the Pernod Ricard Corporate Foundation, partner of the Paris Gallery Weekend, reveals her own journey between the 20th arrondissement and the Marais.
"The program is loaded and must not exhaust either the body or the gaze! Why not start from the heights and go to the Galerie Crèvecoeur, which offers an astonishing sequence of portraits made between 1925 and 2023, by artists like the American Berenice Abbott or the Frenchwoman Louise Sartor. These faces drawn, painted or photographed are so many echoes of those encountered along the way.
Staying near the Parc de Belleville, go to the Marcelle Alix gallery located in two old characteristic shops of the district, to discover the new monographic exhibition by Aurélien Froment, based on works that accompany a concentrated reflection on the transmission through music (polyphonic) and more particularly through hearing and listening, breath, voices and language learning.
Then just go down rue de Belleville, then cross place de la République to Galerie Anne-Sarah Bénichou, where Juliette Minchin's wax, porcelain, raku, crowns and hydromancies drapes unfold their singular and sensitive forms. through the space on the occasion of his first personal exhibition at the gallery.
A few steps in the oldest streets of Paris will then lead you to Anne Barrault to discover a set of embroideries and unpublished drawings by the young Canadian artist Jagdeep Raina. By using ancestral techniques to confront France with its orientalist and colonialist past, the artist operates a reversal in favor of those who have suffered it. An unmissable exhibition too.
Faces, gestures, materials, bodies, enigmas… Pondering everything you have already seen, continue your way to the Jennifer Caubet exhibition at Jousse Entreprise. The artist offers a new corpus of sculptures and works on paper that question the ongoing urban changes around the suburbs of Aubervilliers, where she lives and works.
Don't hesitate to walk along the Place des Vosges, perhaps stop there, to reach the Semiose gallery and publishing house a few steps from the Center Pompidou and finish, or start again, with the double exhibition of the Zimbabwean artist. Moffat Takadiwa and the sparkling duo Hyppolite Hentgen, a four-handed entity. Moffat Takadiwa uses materials found in landfills fueled by Western waste to design huge post-industrial fabrics, charged with a mysterious aura. Gaëlle Hyppolite and Lina Hentgen recycle stereotyped images of a patriarchal visual culture that they reinterpret in collages that are as acidic as they are tangy. "