Anne Dressen
Exhibition curator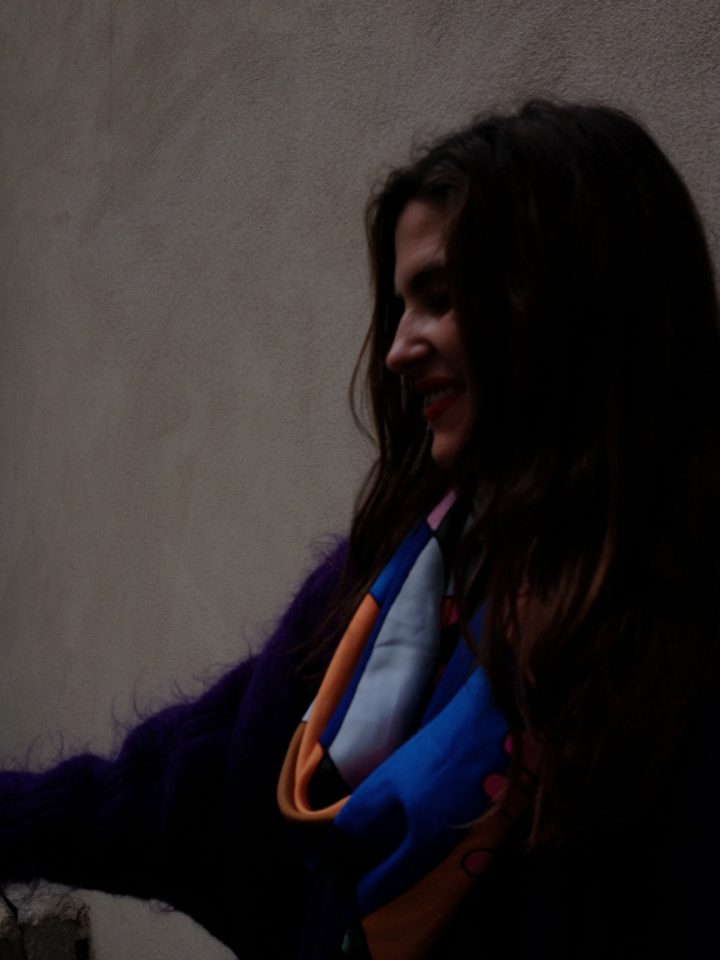 Anne Dressen is a curator at the ARC, the contemporary department of the Museum of Modern Art in Paris. She is currently working on a SACRe thesis at the Ecole Normale Supérieure entitled 'Getting out of the storeroom or how to think of a more transversal and inclusive "plural arts" museum based on French public collections.'
For this edition of Gallery Weekend 2023, I propose an itinerary placed under the sign of materiality which invites to survey two districts. The common point between the selected artists – of various generations, nationalities and notoriety – is their ease to navigate between different mediums and the attention they pay to materials in their links to politics. This "marabout – piece of string" type of itinerary begins in the Marais, where I particularly recommend :
-at Sémiose, the magnificent mural works of the young artist Moffatt Takadiwa living in Harare, Zimbabwe, stand out like eminently pictorial tapestries made from poor and recycled materials: computer and calculator keyboard keys, plastic caps and connectors, all of which come from the gigantic garbage dumps that are washed up in Africa; the artist, who has just had a major retrospective at the National Museum of Zimbabwe, has also founded an active and committed art center for youth.
-nearby: the Mitterrand Gallery presents The Conversation Continues, an exhibition featuring a dialogue between Texas artist Deborah Roberts, who is already well known in the United States, and Niki de Saint Phalle; two artists who have never met and yet whose works resonate: Roberts' collages of found and cut-up photographs combined with her stylized drawings seek to provide a more complex representation of the black body and identity than the one that was nonetheless instrumental in shaping European modernity more than a century ago; in contrast, Saint Phalle's Nanas celebrate an inclusive, unabashed, and colorful femininity typical of her 1960s work.
-In the 6th and 7th arrondissements : I highly recommend a visit to Gaudel de Stampa's intriguing and ghostly exhibition Champ brulés cris voilés by Hatice Pinarbasi, an artist of Kurdish origin and a graduate of the Ecole des Beaux-Arts de Paris; her canvases, nonchalantly draped in patterned and partly burned textiles, are covered with allusive signs (musical notes, typographic symbols) based on oil, makeup, oil pastel and charcoal; three other sculptures consist of small paintings wedged on miniature rattan armchairs evoking Emmanuelle's; not without humor, her work is an invitation to reflect differently on the instrumentalization of the controversial subjects of the veil and the emancipated woman.
-The Arnaud Lefebvre Gallery is devoting an exhibition to Hessie, an artist as mythical as she is mysterious, with previously unseen works from the collection of Daniel Cordier, most of which had been donated to the Centre Georges Pompidou. These "needleworks", in the words of historian Aline Dallier in 1976, are embroideries of threads sewn on raw cotton canvas, mounted on a frame or left free, which express a powerful poetic fragility. Taking up each of the artist's major series (grid, cage, writing, vegetation, bacteria, line, and galaxy), this set perfectly encapsulates the radical survival art of this now historic artist.
-Finally, the work of Miho Dohi, born in 1974 and living in Kanagawa, Japan, on view at Crèvecoeur, is definitely worth a look: each of her sculptures, entitled Buttai – a term that means 'object' in Japanese – exudes an impressive presence despite their relatively small size. Combining workshop scraps and industrial materials (textile, copper, aluminum, wood, and painted or sprayed acrylic), the artist creates games of shine and mattness, of flat areas and colored patterns, playful and yet sophisticated; the forms hold, arranged in a precarious but dynamic balance: the more one turns around them, the more they impose themselves in their multiplicity. The artist, whose humility and precision are unheard of, has even designed the bases for her sculptures; we are delighted to see her in the exhibition La morsure des termites, this summer at the Palais de Tokyo.
Raw, refined and eccentric, Miho Dohi's sculptures are not without evoking, in their own way, the work of Takadiwa. And so this journey, engaged in an affirmative and happy materiality, comes full circle.
Photo : Jeanne Graff