Isabelle Alfonsi
Co-founder of the Marcelle Alix Gallery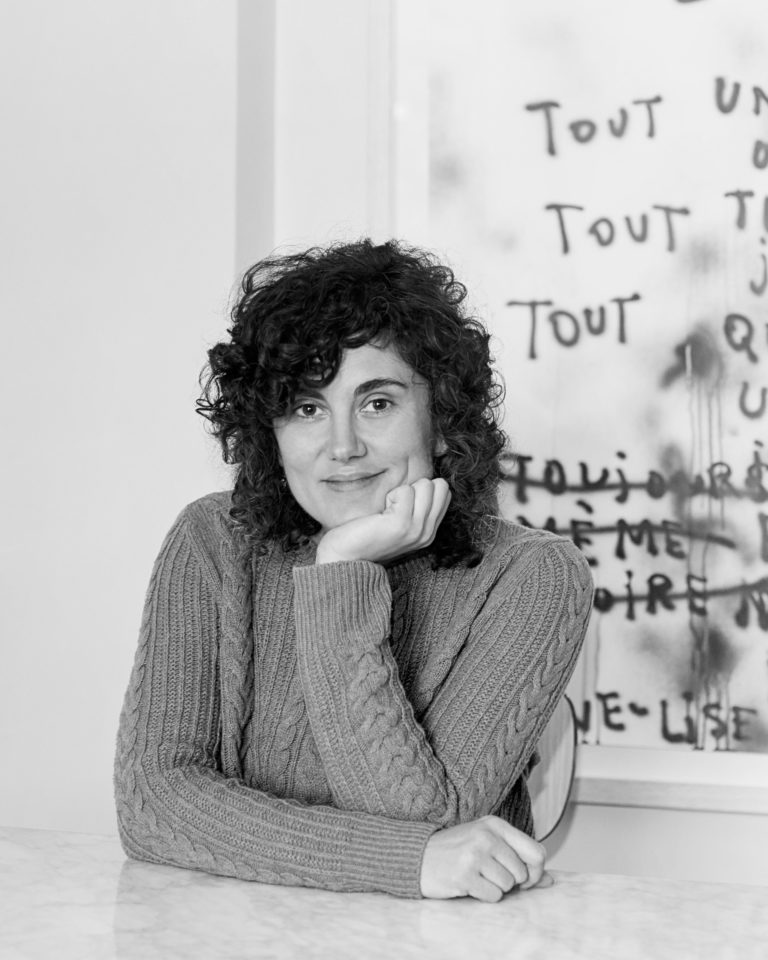 Born in 1979, Isabelle Alfonsi is a graduate of the Institut d'Etudes Politiques de Paris and University College London. In 2009, she co-created with Cécilia Becanovic, Marcelle Alix, a contemporary art gallery located in Belleville (Paris). Since 2014 she has been developing lectures on the lineages of a contemporary queer art, some of which have been performed in drag. Her book on the subject, Pour une esthétique de l'émancipation is published by B42, Paris, in September 2019.
My choice of galleries for the Paris Gallery Weekend is guided by the ardor and tenacity of the gallery owners. I like modest places where the gallery owner and their staff are accessible and quick to talk about what the works and artists do to them, the multitude of affects we go through when in contact with them.
My Paris Gallery Weekend gallery tour would start with the Galerie Zlotowski, one of the emblematic places of these St Germain-des-prés galleries that the world envies us (I like to think so anyway). The perfect hangings and scenography allow to look at each work with the required rhythm and attention. No doubt the exhibition of works on paper by African-American artist Eugene James Martin, who died in 2005, offers Yves Zlotowski, one of my favorite gallerists, the opportunity to elegantly illuminate his work. The biomorphic abstraction developed by the artist since the 70's seems to me to have produced many emulators today and that is why I am keen to start this mini-course with an enlightening artistic position with regard to the history of art.
The Galerie Isabelle Gounod is one of those places where we like to go to chat and to hear about the latest favorites of the gallery owner. The paintings of Raphaëlle Bertran Pinheiro, a young graduate of the Beaux-Arts de Paris, are among those. They find in Isabelle's pleasant space, located in the heart of the Marais, the ideal place for a first solo exhibition. I can imagine what inner journeys Isabelle likes to describe to the visitors who cross the threshold of her gallery: the painter's works offer astonishing associations between symbolist and surrealist inspirations that ultimately evoke multiple contemporary perils.
I would not miss to visit the Peter Kilchmann Gallery this weekend either. Newcomer in Paris and installed in the former space of Art: Concept then Thomas Bernard rue des Arquebusiers, it is well known in Switzerland and internationally for defending a large number of political artists, such as Artur Zmijewski, Maja Bajevic, Javier Tellez or Teresa Margolles. I remember with admiration, during my first visits to contemporary art fairs abroad in the mid-2000s, its demanding stands where video took a prominent place. The exhibition of Adrian Paci, little seen in Paris since his exhibition at the Jeu de Paume in 2013, seems to me a good opportunity to exchange with Peter Kilchmann and his staff of the long road traveled alongside the Albanian artist they represent for 20 years.